"We're pleading with the whole world to hear us."  Military volunteer 
On Monday, Four Corners takes you into a city under siege – Kyiv, the capital of Ukraine.  
"The Ukrainian army and the Ukrainian spirit prevail.  We are highly motivated, but Putin's number of jets, bombers and other weapons significantly outnumber ours."  Ukrainian member of parliament
With the city enduring indiscriminate bombing, and with Russian forces attempting to encircle the capital, Sarah Ferguson reports on the despair and defiance of the Ukrainian people resisting the Russian invasion.
"Putin only responds to force. He only responds to power. This is why Ukraine is still standing. Remember, nobody was giving us more than 24 to 48 hours." Ukrainian member of parliament  
In the centre of the city, inside the heavily fortified compound where the Ukrainian government is holed up, the Deputy Prime Minister gives a fiercely defiant interview.
"They will not succeed. Kyiv will not be taken by the Russians. Otherwise, we will all die here, together with the Russians."  Ukrainian Deputy Prime Minister
All over the city there are checkpoints and military volunteers who only a few short weeks ago had been living quiet civilian lives.
"My home is here, my children are here, my family is here. I cannot be afraid. I have no right to be afraid. I have a lot to protect."  School teacher/military volunteer
Joining them are foreign fighters who say they cannot sit back and watch as Russia tries to remake the map.
"I'm a long way from home, but obviously no one likes to see genocide and civilians killed and it's wrong … Putin has shown that he doesn't care about it and it needs to be stopped." British military volunteer
With the intensifying attack, the Four Corners team filmed powerful scenes near the front line where Russian forces have been firing at civilians trying to escape.
"The smoke over there is the Russian front line and the sound we can hear is mortar shells landing over there. Meanwhile, the evacuation of the desperate residents of Irpin continues, taking with them all they can carry and the memory of the terror of the last few days."  Sarah Ferguson
Surreal scenes play out across the city.  In one maternity hospital a mother hands her newborn son to his father. The special forces soldier, dressed for battle, still finds joy in the moment and a determination to live.
"No matter what, it's the best day of my life."  Special forces soldier & new father
The message over and over again is that the people of this city will fight to the end.
"If they dare come here, we will burn them to ashes. To ashes. Not one will be left."  Volunteer fighter
The battle for Kyiv is strategic and deeply symbolic, but it's only one part of this massive Russian invasion. The Four Corners team travelled south to the famous port city of Odessa, to meet the commanders and soldiers on this new front line as Russia seeks to control the Black Sea.
"It's hard to say what the plan is. But our plan is to defend our country. We don't need to second guess Putin's plans."  Mayor
As Vladimir Putin seeks to create a new order in Europe, one of the few diplomats left in Ukraine says the consequences of this war are terrifying.
"My imagination is almost limitless…If Ukraine falls, we will be in a big trouble."  Ambassador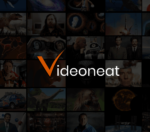 trom
Curating wonderful science materials for humans. Documentaries, lectures, and movies. All trade-free.