What is aging in Sam Berns, is aging in all of us. But in Sam's body, the process is rapidly accelerated. When Sam was diagnosed with progeria at age two, his parents, Dr. Leslie Gordon and Dr. Scott Berns refused to accept that they would lose their son by age 13, the average age of death of a child with this disease. Eleven years later, Sam is 13 and his parents' incredible race to save their son, has led to testing the first experimental drug that might prolong the lives of Sam and 28 other children from around the world that share this disease. Their discoveries may one day shed light on unlocking the aging process in us all. Life According to Sam is an inspiring film about the power of family and how we make the most of our lives in the time we are given.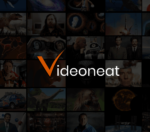 trom
Curating wonderful science materials for humans. Documentaries, lectures, and movies. All trade-free.
Comments are closed.