Think you know everything about the planet you call home? Think again and prepare to be astounded in this two-hour film, X-Ray Earth. See the planet as you've never been seen before as we challenge all of your preconceived notions about the world in which we live. Planet Earth is home, a sanctuary and the cradle of civilization that suspends in the inky blackness of space. It has shaped evolution, history and everything that makes us human.
Making use of cutting-edge scientific tools, this programme travels over, across and deep into the Earth's crust to learn just what makes your world tick. The result is a comprehensive portrait of a planet that defies your idea of terra firma, and instead lives, breathes and even flexes its muscles.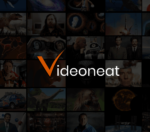 trom
Curating wonderful science materials for humans. Documentaries, lectures, and movies. All trade-free.