Almost a century ago, paleontologists found the first tantalizing hints of a monster even bigger than Tyrannosaurus rex, perhaps the largest predator ever to roam the Earth: spectacular fossil bones from a dinosaur dubbed Spinosaurus. But the fossils were completely destroyed during a World War II Allied bombing raid, leaving only drawings, questions, and a mystery: What was Spinosaurus? Now, the discovery of new bones in a Moroccan cliff face is reopening the investigation into this epic beast. What did it feed on and how? Why did it grow so big? We follow the paleontologists who are reconstructing this terrifying carnivore, revealing a 53-foot-long behemoth with a huge dorsal sail, enormous, scimitar-like claws, and massive jaws tapered toward the front like a crocodile.
Bringing together experts in paleontology, geology, climatology and paleobotany, this NOVA/National Geographic special brings to life the lost world over which Spinosaurus reigned more than 65 million years ago.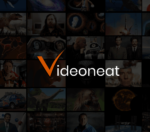 trom
Curating wonderful science materials for humans. Documentaries, lectures, and movies. All trade-free.