NOTE: this is part of an eight-hour television miniseries called "The Evolution". VideoNeat recommends only this part.
Why does Charles Darwin's "dangerous idea" matter more today than ever, and how does it explain the past and predict the future of life on Earth? The first show interweaves the drama of Darwin's life with current documentary sequences, introducing key concepts of evolution. Evolution determines who lives, who dies, and who passes traits on to the next generation. The process plays a critical role in our daily lives, yet it is one of the most overlooked and misunderstood concepts ever described. The Evolution series goals are to heighten public understanding of evolution and how it works, to dispel common misunderstandings about the process, and to illuminate why it is relevant to all of us.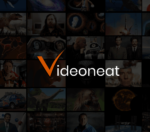 trom
Curating wonderful science materials for humans. Documentaries, lectures, and movies. All trade-free.