Slaving away: The dirty secrets behind Australia's fresh food. It's in your fridge and on your table: the fresh food that we take for granted. But there's a dirty secret behind it. Much of it is picked and packed by a hidden army of migrant workers who are ruthlessly exploited. "There is slave labour in this country." – Queensland grower
A Four Corners investigation has uncovered gangs of black market workers run by unscrupulous labour hire contractors operating on farms and in factories around the country. The produce they supply ends up in our major supermarkets and fast food chains. "Almost every fresh product that you pick up… will have passed through the hands of workers who have been fundamentally exploited." – Union official
These labour hire contractors prey upon highly vulnerable young foreigners, many with very limited English, who have come to Australia with dreams of working in a fair country. They're subjected to brutal working hours, degrading living conditions and the massive underpayment of wages. Reporter Caro Meldrum-Hanna has obtained undercover footage and on-camera accounts of this dark world. One migrant worker told her: "I felt like we were going back in time… the way we were being treated was inhumane." And another: "It made me question Australia as a country."
Female workers are particularly at risk with women coming forward to make allegations of harassment and assault.
From farmers' fields to factory floors, the program tells the story of those workers who slave away to produce the food we buy and eat on a daily basis.
SLAVING AWAY, reported by Caro Meldrum-Hanna and presented by Kerry O'Brien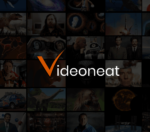 trom
Curating wonderful science materials for humans. Documentaries, lectures, and movies. All trade-free.