As muscular sporting slogans go, it's a beauty. But for Essendon Football Club, it's become memorable for all the wrong reasons, symbolising the attitude that brought the Club undone. It was their motto as they prepared for the 2013 AFL season, just as the story of the Club's supplements program broke open, kicking off the biggest sports drug scandal in Australian history.
Three years on, despite numerous reviews, investigations and court hearings, there are still questions the club has not answered. To this day, the players still don't know exactly what they were given.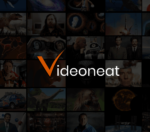 trom
Curating wonderful science materials for humans. Documentaries, lectures, and movies. All trade-free.