More than 7,000 schools in England have been turned into academies and are now run by private trusts. The people in charge are not supposed to profit from children's education, but what's to stop them from cashing in?
Reporter Bronagh Munro investigates a businessman whose companies have been paid millions from school budgets and asks whether it's the pupils who are paying the price.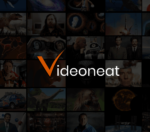 trom
Curating wonderful science materials for humans. Documentaries, lectures, and movies. All trade-free.