More and more people are dying or suffering injury from unsafe medical devices such as prostheses, pacemakers or breast implants. In Germany, such incidents have tripled over the last 10 years, whilst in the USA it's five times as many.
Jürgen Thoma, who needed a new hip in 2005, says "We were the guinea pigs". He was recommended a new product, an "innovation" better than anything on the market so far. But this "innovation" has probably caused massive suffering to hundreds of people. The metal in the prostheses deteriorated due to abrasion and many patients suffered from metal poisoning that ate into their bones. Thomas Woska suffered years of pain until a defective prosthetic disc was removed from his back in a lengthy operation. The prosthesis had disintegrated, distributing fragments of plastic along the channel of his spinal cord. Internal documents from companies and ministries and countless conversations with industry representatives and whistleblowers show that side effects are repeatedly concealed. The authorities usually leave it to the manufacturers to recall defective products or issue safety warnings. Since 2010, this has happened around 1000 times a year, an average of about three times a day, but the authorities seem to have ordered only six recalls during the same period. Often nothing at all is done about defective products. Doctors regularly implant products that have hardly been tested. Internal documents from 2016 show that even the Ministry of Health assumes that only one in ten medical devices with the highest risk levels has been clinically tested, and the public is largely unaware of the risks. By linking compensation payments to obligations of confidentiality, companies prevent patients from talking about their cases. More than 250 journalists from almost 60 different media companies were involved in the worldwide research into medical products under the title "The Implant Files," including the BBC, Le Monde and representatives from Japan, Pakistan, Mexico, Tunisia and many European countries.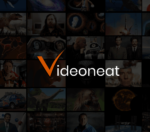 trom
Curating wonderful science materials for humans. Documentaries, lectures, and movies. All trade-free.