The film explores the rise of social media and the damage it has caused to society, focusing on its exploitation of its users for financial gain through surveillance capitalism and data mining, how its design is meant to nurture an addiction, its use in politics, its impact on mental health (including the mental health of adolescents and rising teen suicide rates), and its role in spreading conspiracy theories and aiding groups such as flat-earthers and white supremacists.

The film features interviews with former Google design ethicist and Center for Humane Technology co-founder Tristan Harris, his fellow Center for Humane Technology co-founder Aza Raskin, Asana co-founder and Facebook's like button co-creator Justin Rosenstein, Harvard University professor Shoshana Zuboff, former Pinterest president Tim Kendall, AI Now director of policy research Rashida Richardson, Yonder director of research Renee DiResta, Stanford University Addiction Medicine Fellowship program director Anna Lembke, and virtual reality pioneer Jaron Lanier. The interviews are cut together with dramatizations starring actors Skyler Gisondo, Kara Hayward, and Vincent Kartheiser, which tell the story of a teenager's social media addiction.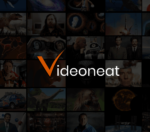 trom
Curating wonderful science materials for humans. Documentaries, lectures, and movies. All trade-free.