In this two-hour special, NOVA examines how a simple instrument, the telescope, has fundamentally changed our understanding of our place in the universe. What began as a curiosity—two spectacle lenses held a foot apart—ultimately revolutionized human thought across science, philosophy, and religion.
"Hunting the Edge of Space" takes viewers on a global adventure of discovery, dramatizing the innovations in technology and the achievements in science that have marked the rich history of the telescope.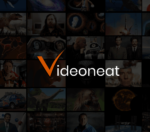 trom
Curating wonderful science materials for humans. Documentaries, lectures, and movies. All trade-free.