Some of the most amazing features about the Tesla Motors Model S are things that you'll never even be able to see. This documentary from National Geographic's Megafactories goes through the design and manufacturing of Model S. The documentary covers many of the things that makes it stand out from it's competitors.
Whether that's comparing it's technology and range like all electric competitors: the Nissan Leaf or the electric Ford Focus. As well as the more refined and more well known brands like BMW… The Model S has proven itself as an EV and as a luxury sedan.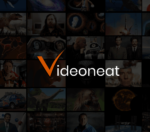 trom
Curating wonderful science materials for humans. Documentaries, lectures, and movies. All trade-free.