Meet 'Alice'. She is a four-year-old child out on the streets of London begging hours on end, day in, day out. 'Alice' is just one of Britain's Gypsy child beggars, and she can earn hundreds of pounds a day.
A special Panorama investigation uncovers the truth about these children. Reporter John Sweeney tracks down the begging gangs to luxury homes in Romania, where he confronts the adults forcing the children to beg.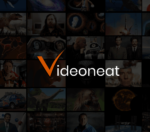 trom
Curating wonderful science materials for humans. Documentaries, lectures, and movies. All trade-free.