Changes to the bacteria that live inside all of us are responsible for increasing the number of people with allergies, suggests new research.
In this episode of Horizon, the show investigates this claim by conducting a unique experiment with two allergic families in order to find out just what it is in the modern world that is to blame. With a raft of mini cameras, GPS units and the very latest gene-sequencing technology, the show discovers how the western lifestyle is impacting their bacteria. Why are these changes making people allergic? And what can be done to put a stop to the allergy epidemic?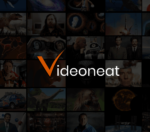 trom
Curating wonderful science materials for humans. Documentaries, lectures, and movies. All trade-free.
Comments are closed.