Alice Roberts explores the latest discoveries in the study of human origins, revealing the transformation that has been brought about in this field by genetics.
Traditional paleo-anthropology, based on fossils, is being transformed by advanced genome sequencing techniques. We now know that there were at least four other distinct species of human on the planet at the same time as us – some of them identified from astonishingly well-preserved DNA extracted from 50,000-year-old bones, others hinted at by archaic sections of DNA hidden in our modern genome. What's more, we now know that our ancestors met and interacted with these other humans, in ways that still have ramifications today. Alice uses these revelations to update our picture of the human family tree.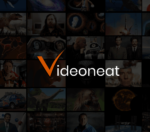 trom
Curating wonderful science materials for humans. Documentaries, lectures, and movies. All trade-free.