Gandhi is a 1982 epic historical drama film based on the life of Mohandas Karamchand Gandhi, the leader of India's non-violent, non-cooperative independence movement against the United Kingdom's rule of the country during the 20th century. The film, a British-Indian co-production, was written by John Briley and produced and directed by Richard Attenborough. It stars Ben Kingsley in the title role.
The film covers Gandhi's life from a defining moment in 1893, as he is thrown off a South African train for being in a whites-only compartment, and concludes with his assassination and funeral in 1948. Although a practising Hindu, Gandhi's embracing of other faiths, particularly Christianity and Islam, is also depicted.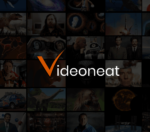 trom
Curating wonderful science materials for humans. Documentaries, lectures, and movies. All trade-free.