Gold Walkley Award-winning reporter Adele Ferguson returns to Four Corners with an investigation into the 7-Eleven business empire with revelations of dodgy bookkeeping, blackmail and the mass underpayment of its workforce.
7-Eleven is the business built for our convenience: selling the staples of life like milk, bread and phone cards, 24 hours a day, seven days a week. With more than 600 stores around Australia, they serve around six customers every second and generate more than $3 billion in sales. "Welcome to a world of opportunity, brought to you by 7-Eleven, the brand that's world famous." 7-Eleven marketing Thousands of people around the country are employed in 7-Eleven stores, run by franchisees. But as this joint Four Corners/Fairfax investigation reveals, it's a business model that relies on the exploitation of its workforce.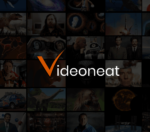 trom
Curating wonderful science materials for humans. Documentaries, lectures, and movies. All trade-free.