Professor Green, aka Stephen Manderson, delves into the murky world of illegal dogs to investigate a worrying new trend. In the last decade, 27 people have been killed by dogs and hospitalisations have risen by 76%. But who is to blame? On a journey that takes him across the country, Stephen meets young men whose illegal dogs are trained to attack, the owner of a banned breed whose dog is facing a death sentence, the head of the Met Police Status Dog Unit, and the family of Jade Anderson, a 14-year-old girl killed in a tragic attack.
Stephen asks whether the controversial Dangerous Dogs Act – which is 25 years old this year – is making things better or worse.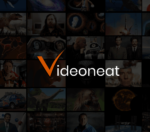 trom
Curating wonderful science materials for humans. Documentaries, lectures, and movies. All trade-free.