At the jungle animal hospital in Guatemala, the wards are full of exotic patients, many of them orphans rescued from the illegal pet trade. It is the job of a dedicated team of vets to nurse them back to health.
We follow the team in their busiest year yet as they patch up animals in need, select a troop of spider monkeys for release and prepare a flock of very precious scarlet macaws for freedom.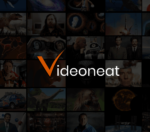 trom
Curating wonderful science materials for humans. Documentaries, lectures, and movies. All trade-free.