NOTE: You can download the English subtitle from here, because at times the language spoken is not English.

Anthropocene: The Human Epoch is a Canadian documentary film that premiered at the 2018 Toronto International Film Festival. The third film in a series of collaborations between filmmakers Jennifer Baichwal and Nicholas de Pencier with photographer Edward Burtynsky, following Manufactured Landscapes and Watermark, the film explores the emerging concept of a geological epoch called the Anthropocene, defined by the impact of humanity on natural development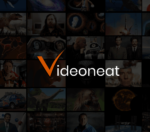 trom
Curating wonderful science materials for humans. Documentaries, lectures, and movies. All trade-free.