Husband and wife underwater photographers Howard and Michele Hall are among the extraordinary few have risked the dangers of the ocean, and explored its mysteries. In this very special episode of NATURE, the Halls take you along on the expedition of a lifetime to Coco's Island. World famous for its sharks, this tiny outpost 300 miles into the Pacific off the coast of Central America was once a haven for pirates.
But the Halls are seeking their own brand of treasure: Spectacular footage of this beautiful wilderness where thousands of sharks and creatures beyond the imagination gather in the currents beyond the reach of humans.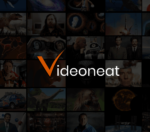 trom
Curating wonderful science materials for humans. Documentaries, lectures, and movies. All trade-free.