Over three days in August 2005, a cataclysmic storm brought flooding and disaster to the Gulf Coast of America, leaving over 1,800 people dead in Louisiana and Mississippi. In New Orleans chaos ensued as the rising water broke through the city's levees, leaving 80% of the city under water and thousands sheltering at the city's Superdome, without food or water, seemingly beyond help from the authorities. While 90% of the population fled New Orleans, others stayed behind. Many were unable to leave, and some – including amateur cameramen, news crews, government agencies and storm-chasers – captured the unfolding chaos Weaving together more than 100 sources, many of them never seen before on network television, Hurricane Katrina: Caught on Camera reconstructs events as they happened, through the eyes of the people who experienced them. The documentary, from the Emmy Award-winning team behind 102 Minutes that Changed America, captures the storm and its aftermath with raw images of fear, grief and anger, alongside moments of humour, courage and relief.
As the tempest bears down on the city, families desperately try to ride out the storm, while their houses fill with water, and inside the Superdome, the wind smashes through the roof and water pours in. But even after the worst of Katrina passes, the water continues to rise, forcing people to take to their roofs and leaving the overwhelmed emergency services attempting to help survivors. As the situation at the Superdome continues to deteriorate, the world's greatest super-power is reduced to Third World conditions and people desperate for food and water turn to looting. Timed to coincide with the fifth anniversary of the storm, this is a riveting portrait of a defining moment in American history.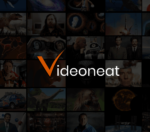 trom
Curating wonderful science materials for humans. Documentaries, lectures, and movies. All trade-free.