Ten easy steps show you how to make money from drugs, featuring a series of interviews with drug dealers, prison employees, and lobbyists arguing for tougher drug laws.
A shockingly candid examination of how a street dealer can rise to cartel lord with relative ease, How to Make Money Selling Drugs is an insider's guide to the violent but extremely lucrative drug industry. Told from the perspective of former drug dealers, and featuring interviews with rights advocates Russell Simmons, Susan Sarandon, and David Simon (creator of "The Wire"), the film gives you the lessons you need to start your own drug empire while exposing the corruption behind the "war on drugs."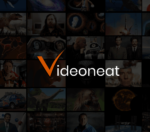 trom
Curating wonderful science materials for humans. Documentaries, lectures, and movies. All trade-free.