Imagine if the food you eat could 'clean' your body and make you feel well. Dr Giles Yeo investigates the latest diet craze and social media sensation – clean eating. In a television first, Giles cooks with Ella Mills, the Instagram entrepreneur behind Deliciously Ella, one of the most popular brands associated with clean eating, and examines how far her plant-based cooking is based on science. She tells him clean has lost its way: "Clean now implies dirty and that's negative. I haven't used it, but as far as I understood it when I first read the term, it meant natural, kind of unprocessed, and now it doesn't mean that at all. It means diet, it means fad".
Giles sifts through the claims of the Hemsley sisters, who advocate not just gluten-free but grain-free cooking, and Natasha Corrett, who popularises alkaline eating through her Honestly Healthy brand. In America, Giles reveals the key alternative health figures whose food philosophies are influencing the new gurus of clean. He discovers that when it comes to their promises about food and our health, all is not always what it appears to be. Inside a Californian ranch where cancer patients have been treated with alkaline food, Giles sees for himself what can happen when pseudoscience is taken to a shocking extreme.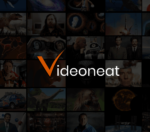 trom
Curating wonderful science materials for humans. Documentaries, lectures, and movies. All trade-free.