Reggie Yates investigates the reality behind the global super-rich's insatiable appetite for luxury goods. Top of the list are animals, but how much do we really know about where exotic skins and furs come from? And what is the real cost? To find out, Reggie visits Siberia in search of the world's most expensive fur.
In Australia he discovers the reality behind croc farming, and in Indonesia he goes deep into the forest in search of the pythons that end up as bags and phone cases. But how far can this trade go? As the fashion for animal products trickles down to the high street, is it sustainable?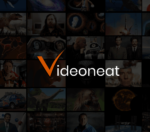 trom
Curating wonderful science materials for humans. Documentaries, lectures, and movies. All trade-free.