Britain's state-of-the-art Antarctic research base Halley VI is in trouble. Built on the Brunt Ice Shelf, it sits atop a massive slab of ice that extends far beyond the Antarctic shoreline. But the ice is breaking apart and just 6km from the station is a ginormous crevasse, which threatens to separate Halley from the rest of the continent, setting the £28 million base adrift on a massive iceberg.
So Halley needs to move. But this is probably the toughest moving job on earth, and the team of 90 who have been tasked with the mission aren't just architectural or engineering experts. They are plumbers, mechanics and farmers from across the UK and beyond – ordinary men and women on an extraordinary adventure. Their practical skills will be what makes or breaks this move. The rescue mission has one thing in its favour: Halley was built on giant skis that mean it can be moved – in theory. But no-one has actually done it before. Embedded with the team, BBC film-maker Natalie Hewit spent three months living on the ice, following these everyday heroes as they battle in the most extreme environment on earth to move this vital polar research station.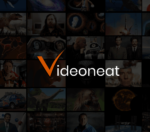 trom
Curating wonderful science materials for humans. Documentaries, lectures, and movies. All trade-free.