Earth-bound audiences can soar into space and experience life aboard the first long-term space station–Mir. The latest Imax-produced film,MISSION TO MIR, premiered May 21 and is currently being made available to the more than 150 IMAX theatres throughout 22 countries.
Since March 1995, NASA astronauts have served as crew members aboard the Russian Space Station Mir. The NASA program supporting this endeavor is commonly known as International Space Station Phase 1. MISSION TO MIR is a filmed journal of this historic alliance. Filmed in space by the astronauts, this unprecedented 40-minute, giant-screen tour of Russia's Space Station Mir gives viewers a unique look inside the weightless home in space that has been occupied by international teams of scientists since 1986.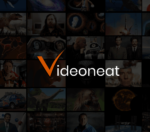 trom
Curating wonderful science materials for humans. Documentaries, lectures, and movies. All trade-free.