The best-known scientific instrument in history was dying. After nearly 20 years in space and hundreds of thousands of spectacular images, the Hubble Space Telescope's gyroscopes and sensors were failing, its batteries running down, and some of its instruments were already dead. The only hope to save Hubble was a mission so dangerous that in 2004 NASA cancelled it because it was considered too risky.
Scientists and the general public alike stubbornly refused to abandon the telescope, and a new NASA administrator revived the mission. This program takes viewers behind the scenes on a riveting journey with the team of astronauts and engineers charged with saving the famous "orbiting observatory" against all odds.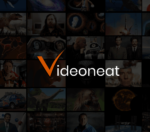 trom
Curating wonderful science materials for humans. Documentaries, lectures, and movies. All trade-free.