Documentary about an adventure that has become known as the greatest dog story ever told and captured the imagination of children and adults throughout the world for almost a century.
On January 28 1925, newspapers and radio stations broke a terrifying story – diphtheria had broken out in Nome, Alaska, a city separated from the rest of the world for seven months by a frozen ocean. With aviation still in its infancy and amidst one of the harshest winters on record, there was only one way to reach the town – dogsled. In minus 60 degrees, over 20 men and at least 150 dogs, among them the famous Balto, set out to relay the antitoxin across 674 miles of Alaskan wilderness to save the town.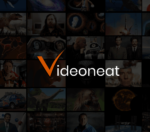 trom
Curating wonderful science materials for humans. Documentaries, lectures, and movies. All trade-free.