Bigger, Stronger, Faster* is a 2008 documentary film directed by Christopher Bell, about the use of anabolic steroids as performance-enhancing drugs in the United States and how this practice relates to the American Dream. The film had its world premiere on January 19, 2008 at the 2008 Sundance Film Festival. The film was shown at the Tribeca Film Festival in April 2008, and opened in limited release in the United States on May 30, 2008.
The documentary examines the steroid use of director Christopher Bell's two brothers, Smelly and Mad Dog, who all grew up idolizing Arnold Schwarzenegger, Hulk Hogan, and Sylvester Stallone, and also features professional athletes, medical experts, fitness center members, and US Congressmen talking about the issue of anabolic steroids.[5]
Beyond the basic issue of anabolic steroid use, Bigger, Stronger, Faster* examines the lack of consistency in how the US views drugs, cheating, and the lengths people go to achieve success. The film looks beyond the steroid issue to such topics as Tiger Woods' laser eye correction to 20/15 vision, professional musicians use of blood pressure reducing drugs, or athletes' dependence on cortisone shots, which are a legal steroid. It takes a skeptical view of the health risks of steroids and is critical of the legal health supplement industry.
Christopher Bell on steroid regulation: "If you look at all the laws in our country, and at how and why things get banned, they don't actually fit into that category: They're not addictive, they don't actually kill people. I don't condone the stuff, but after three years of researching this, it seems like we should take another look."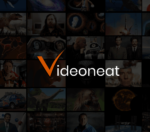 trom
Curating wonderful science materials for humans. Documentaries, lectures, and movies. All trade-free.