After a freak accident, experienced caver George Linnane was left with multiple life-threatening injuries within Britain's deepest cave system. This drama documentary set in the Brecon Beacons tells the story of his remarkable 54-hour-long rescue.

With George's life hanging in the balance, a team of over 300 individuals came to the rescue, from Wales and across the UK, to try and save his life and bring him safely to the surface.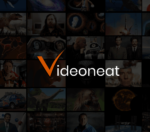 trom
Curating wonderful science materials for humans. Documentaries, lectures, and movies. All trade-free.