On a bright, cold morning on 15th February 2013, a meteorite ripped across the skies above the Ural mountains in Russia, distintegrating into three pieces and exploding with the force of 20 Hiroshimas. It was a stark reminder that the Earth's journey through space is fraught with danger. A day later another much larger 14,3000 tonne asteroid, passed within just 17,000 miles of the Earth.
Presented by Professor Iain Stewart, this film explores what meteorites and asteroids are, where they come from, the danger they pose, and the role they have played in Earth's history.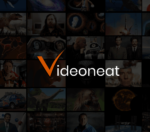 trom
Curating wonderful science materials for humans. Documentaries, lectures, and movies. All trade-free.