Tickled is a 2016 New Zealand documentary about "competitive endurance tickling" and videos featuring it, and the practices of those producing the videos, directed by David Farrier and Dylan Reeve. The film explores possible legal and ethical issues with certain individuals making the videos, and has itself been the subject of legal challenges.
NOTE: You can find part 2, here.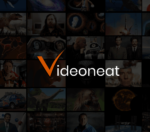 trom
Curating wonderful science materials for humans. Documentaries, lectures, and movies. All trade-free.